Alle Film Med Matt Damon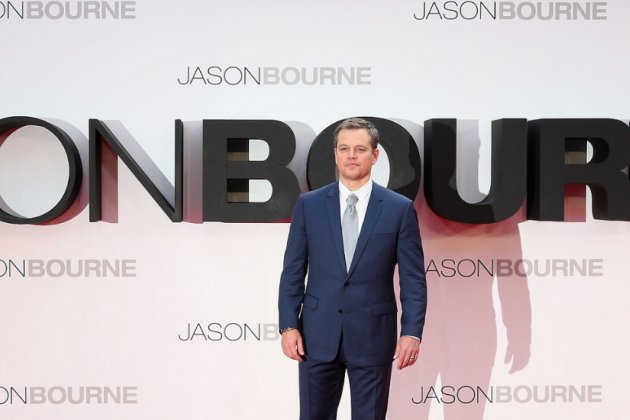 Billede: Getty Images
Udgivet d. 01.06.2020

Meget få mennesker har formået at medvirke i lige så mange ikoniske film, som Matt Damon. På trods af hans beskedne alder, har han i over 30 år medvirket i utallige klassikere. Her er en komplet liste over de film, han Matt Damon har deltaget i.
Matt Damon Filmography
Jay and Silent Bob Reboot
Ford v Ferrari
Deadpool 2
Unsane
Thor: Ragnarok
Suburbicon
Downsizing
The Great Wall
Jason Bourne
The Martian
Interstellar
The Monuments Men
The Zero Theorem
Elysium
Behind the Candelabra
Promised Land
We Bought A Zoo
Happy Feet 2
Margaret
Contagion
The Adjustment Bureau
True Grit
Hereafter
Green Zone
Invictus
The Informant!
Ponyo
Che: Part Two
Youth Without Youth
The Bourne Ultimatum
Ocean's Thirteen
The Departed
Syrinia
The Good Sheperd
The Brothers Grimm
Oceans Twelve
The Bourne Supremacy
Jersey Girl
Eurotrip
Stuck On You
Confessions of a Dangerous Mind
The Bourne Identity
The Third Wheel
Gerry
The Majestic
Ocean's Eleven
Jay and Silent Bob Strike Back
All the Pretty Horses
Finding Forrester
The Legend of Bagger Vance
Titan A.E.
The Talented Mr. Ripley
Dogma
Rounders
Saving Private Ryan
Good Will Hunting
The Rainmaker
Chasing Army
Courage Under Fire
Glory Daze
An American Legend
School Ties
Field Of Dreams
The Good Mother
Mystic Pizza
Tak for støtten.
Vi sender et stort tak til Akasser.dk, der har støtte denne artikel. Hos Akasser.dk kan du finde den bedste og billigste a-kasse.